Starting his 10th game in the famous yellow of the CTBC Brothers with a 4-5 record over 54.1 innings pitched Jose De Paula was out to reduce his 4.80 ERA Thursday night in Taichung.
He succeeded in dramatic style – but it was not in a manner of his own doing. At least not all of it.
After a disappointing first inning giving up one run, De Paula was helped out by his batters from the off.
Big time!
First up was Wang Cheng-Shun. The number 9, third baseman took a couple of pitches from Lions' starter Chiang Chen-Yen before hitting a homer in the Brothers' very first at-bat of the day.
He was followed minutes later by Chen Tsu-Hao chalking up a hit to move to first, before Chang Chih-Hao, a.k.a Hollywood, walked up and hit the ball well beyond the bleachers for his 12th home run of 2020, and putting the home side 3-1 up with less than 20 minutes on the clock.
Left fielder Chan Tzu-Hsien was the next Brothers player up, notching another base hit, this time out to left field, before first baseman Su Wei-Ta 'did a Hollywood' with his own 6th homer of the season, adding two more to the scoreboard.
And that was just the 1st inning!
The game will still only 23 minutes old, but the stage had been set.
The Brothers were in the mood for a run-fest, and that is what they produced.
The first inning finished with 5 on the board for the Brothers.
12-3 up by the end of the 5th with run-ins interspersed by homers over 4 of the 5 innings played, the fans at the Intercontinental Baseball Stadium in Taiwan's second largest city were in jubilant mood on the first day of a four day holiday weekend.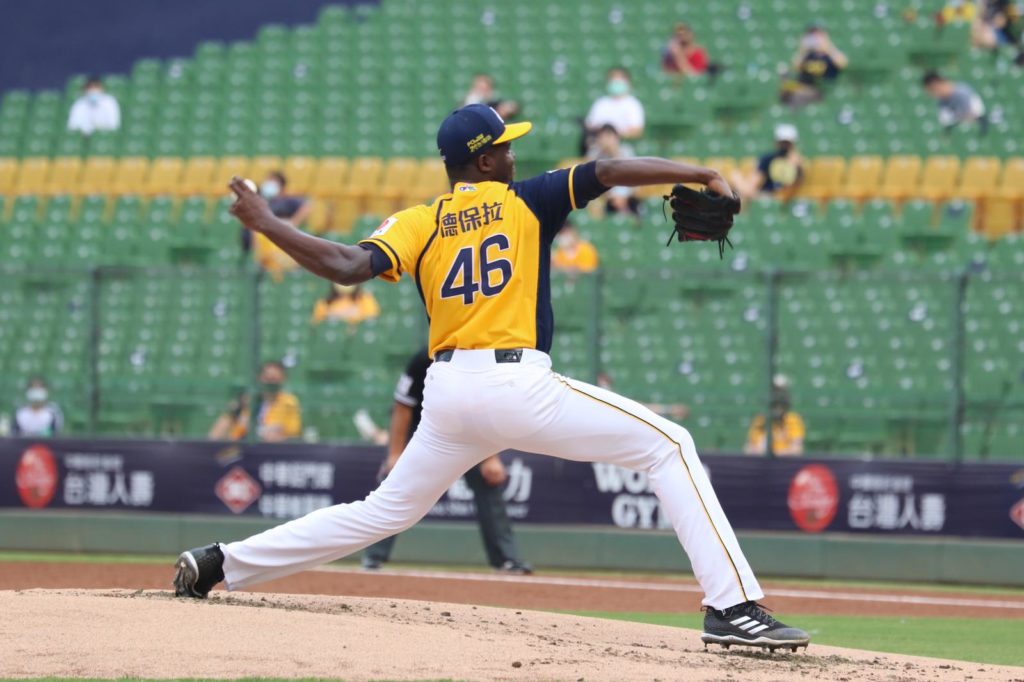 Jose De Paula meanwhile was pulled after the 6th, giving up 3 runs off six hits, and striking out 11.
In the process he saw his ERA dip slightly to 4.62, but more importantly for the man from the Dominican Republic, he picked up his 5th win of the campaign.
Run-fest over, the game ended 13-6 after a brief Lions' resurgence in the top of the 8th saw the team from Tainan add 3 to their tally, and will serve as the perfect starter for a weekend of games in Taiwan's CPBL.
Up tomorrow in Taichung for the Brothers, Mitch Lively will go against Henry Sosa of the Fubon Guardians in game 1 of a series to last until Sunday.
The Lions meanwhile head up to Taoyuan to play the Rakuten Monkeys.