Japan is to provide Myanmar with US$ 414 million in loans to help construct roads, and aid in promoting a system of effective corporate finance.
It is the latest example of Tokyo reaching out to south east Asian nations looking to get on their own two feet after decades of internal strife and badly managed economic policies.
In all, the two nations have recently agreed a total of 42.78 billion yen (US$ 414 million) in what will be low-interest loans with almost 28 billion yen going towards the Myanmar portion of an ambitious road project looking to link southern Myanmar in the west with Vietnam in the east, along the way passing through northern Thailand and central Laos.
The finances provided in Myanmar will largely be used to construct a much needed bridge linking Bago and Kyaikhto near Yangon in the south of the country according to Japan's Foreign Ministry in Tokyo.
Myanmar and the National League for Democracy (NLD) government of Aung San Suu Kyi (75) has of late been accused by younger politicians and social influencers of having set in place systems of censorship and nepotism no different to the previous military junta.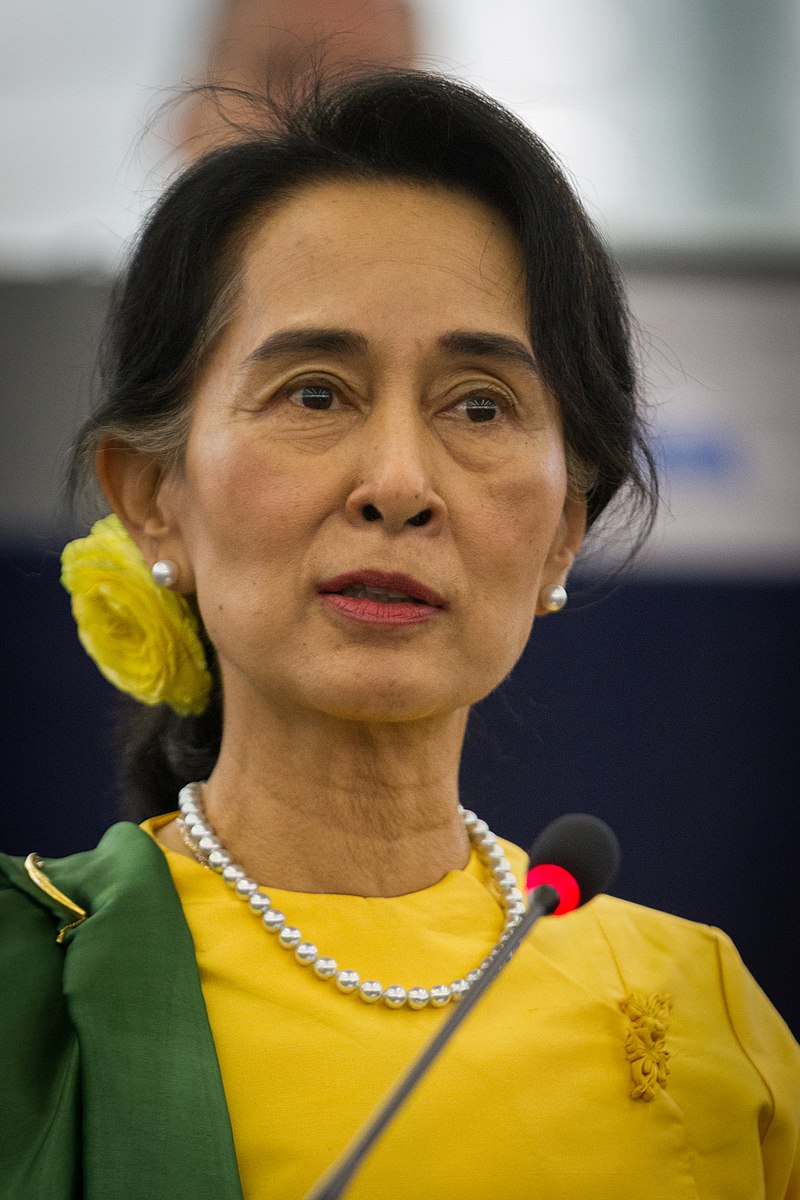 Aung San Suu Kyi C: https://commons.wikimedia.org/wiki/User:CtruongngocThe nation held elections yesterday with results expected some time today.
The Myanmar – Japan agreement was signed last week with the Japanese ambassador to the country, Ichiro Maruyama, and Myanmar's deputy minister for planning, finance, and industry, Maung Maung Win putting pen to paper.
"Since the volume of trade with Thailand, the largest trading partner with Myanmar, is expected to continue to increase, it is essential to develop the East-West Economic Corridor to enhance the logistics sector's efficiency," the Japanese foreign ministry said after the agreement was signed.