Apple has terminated its partnership with Intel and entered into a contract with Taiwan Semiconductor Manufacturing (TSMC) to replace Intel processors for its Mac computers.
On June 22nd, Apple held a Worldwide Developers Conference (WWDC), announcing that Mac computers will now adopt its own chip "Apple Silicon," – a product to be outsourced to TSMC as a sole chipmaker, in the process substituting for Intel x86-compatible processors.
The deal looks like a win-win for TSMC.
The chip shake-up not only reinforces further opportunities at cooperation with Apple but also offsets losses felt after TSMC dropped Huawei orders to ensure compliance with sanctions on the brand that forbid manufacturers from supplying semiconductors to the company if U.S. equipment is used at any stage of production.
Prior to the announcement TSMC had supported the manufacturing of chips that Apple designed for its iPhone, iPad, and AirPod products in addition to others, so that only Mac computers were still equipped with Intel x86 processors.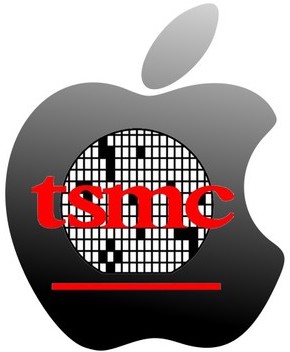 Looking at the bigger picture, although the Mac contracts only accounted for 5% of Intel's revenue, analysts say losing the partnership with Apple and the orders of Mac computer processors will be a blow to one of the leading companies in the semiconductor industry, and could over time erode its influence in the industry.
Apple Silicon is a brand-new chip based on Arm Holdings technology, which will prolong the battery life and improve efficiency in Macs.
"With its powerful features and industry-leading performance, Apple silicon will make the Mac stronger and more capable than ever," said Apple CEO Tim Cook.
Sources indicate that in addition to adopting Apple's own chipsets, the company is going to apply TSMC's 7 nanometer process technology to a new Mac computer that will be introduced by the end of 2020, before the transition to 5 nanometer process technology next year.
Meanwhile, the 5nm process technology will be employed in Apple's first 5G iPhone.