Bosaso (PP News Desk) — It is being claimed that Al-shabaab militias have taken control of Milxo, a village which lies between Las Qoray and Durduri, and is under the jurisdiction of the coastal district controlled by Puntland.
It is an area to the immediate east of Somaliland, a recent diplomatic ally of Taiwan in the Horn of Africa.
Al-shabaab militias attacked the village early in the morning yesterday, after some villagers were unsuccessful in a bid to try and repulse the attackers.
Security sources told the Puntland Post that the Al-shabaab militias have arrested Mohamed Jama Aar, the chairman of the village, and other notables in the region.
Telecommunications in the village have also reportedly been put out of service.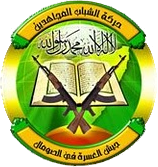 The fall of Milxo comes in the wake of the group labeled terrorists by multiple western governments including the USA, UK, and Australia, having successfully smuggled light arms into Durduri, a village on the outskirts of Las Qorey.
Al-shabaab associates are understood to have procured weaponry from war-torn Yemen.
The overstretched Puntland Security Forces maintain less foothold in Eastern Sanaag where Al-shabaab uses as a route to its hideouts in Al Madow mountain range.
This article first appeared in the © Puntland Post and is republished with permission.