The image of a 2000 year old cat has been discovered on hills in the famous Nazca desert region of Peru.
The image, 37 metres in length, is said to show a cat 'relaxing' in a pose any cat owner around the world would recognise.
And although in existence for an estimated two millennia, the image of the feline was only noticed when a project to construct a new footpath was initiated to allow for another of the regions many geoglyphs to to be overlooked from a planned observation facility.
The Nazca Lines as they are called are UNESCO World Heritage site roughly 400 km south east of the Peruvian capital Lima.
It is believed they were made between around 500 BC, and 500 AD, but scientists have never properly agreed as to their purpose.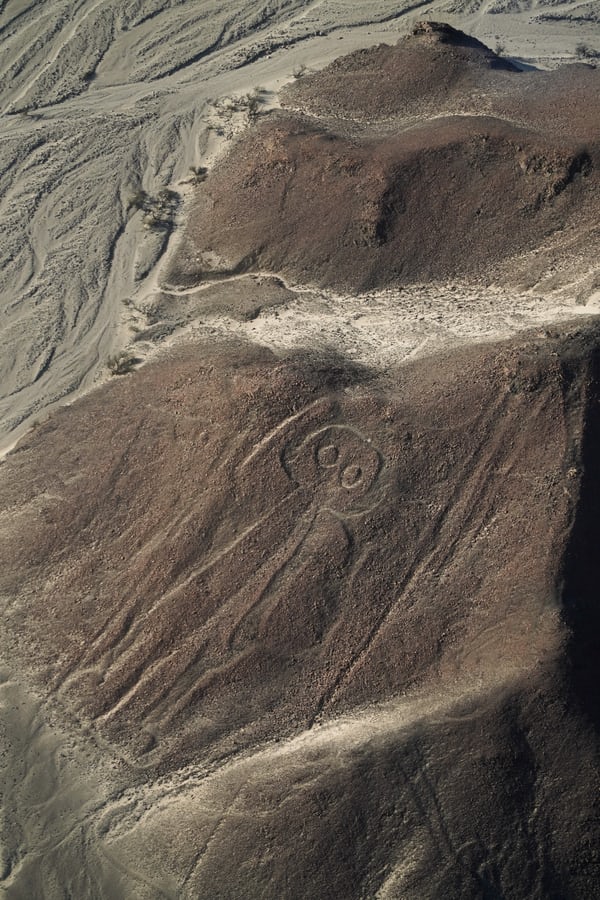 It is believed a people now labeled the 'Nazca culture' is responsible for most of the lines put in place between around 100 BC and 700 AD although earlier Chavin and Paracas cultures are also candidates.
The cat figure is believed to have been made from depressions in the floor of the rocky desert exposing the earth beneath.
Speaking to the media after the discovery, Peru's culture ministry said: "The figure was scarcely visible and was about to disappear, because it's situated on quite a steep slope that's prone to the effects of natural erosion."
Johny Isla, Peru's chief archaeologist for the region, meanwhile, said he believes the cat figure is older than the Nazca culture, possibly from the Paracas era, circa 500 BC to 200 AD.
"We know that from comparing iconographies," Isla said to local media. "Paracas textiles, for example, show birds, cats and people that are easily comparable to these geoglyphs."